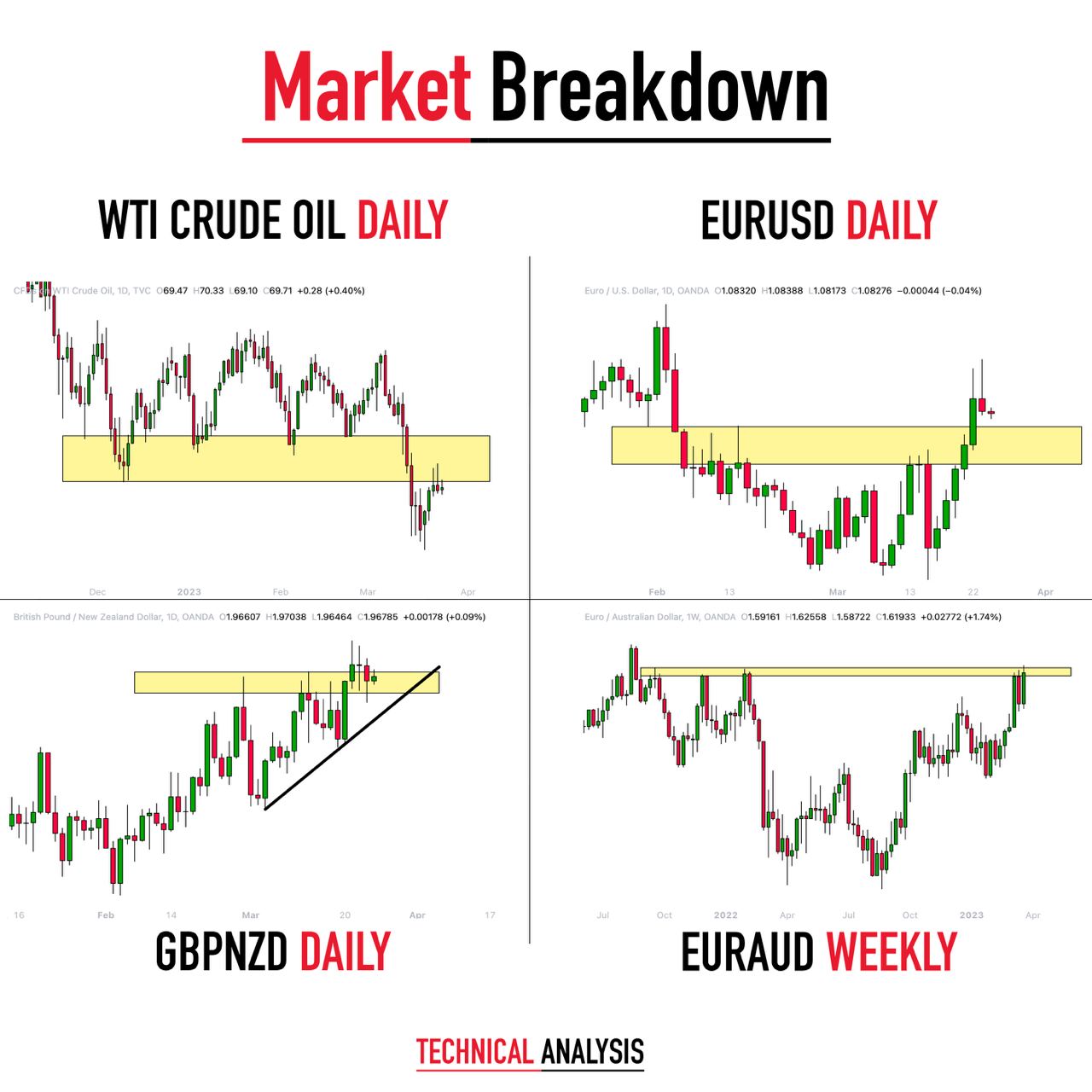 Market Breakdown | WTI Oil, EURUSD, GBPNZD, EURAUD
Here are the updates & outlook for multiple instruments in my watchlist.
1. WTI Oil daily time frame🛢️
The market is trading in a long term bearish trend.
After the last sharp bearish movement, the market is steadily recovering.
Ahead, I see a major horizontal supply area.
Probabilities are high, that the next bearish wave will initiate from there.
2. EURUSD daily time frame
After a breakout of a solid daily resistance, the market is preparing for its retest.
Watch carefully the underlined zone and look for buying opportunities from there.
3. EURAUD weekly time frame
The pair is currently approaching a weekly horizontal resistance cluster.
Taking into consideration, that the pair is quite overbought, probabilities will be high to see a pullback from that
4. GBPNZD daily time frame
The pair is currently retesting a broken neckline of an ascending triangle. As we discussed earlier, the trend line of a triangle and its neckline compose a contracting buy zone now.
Chances will be high that the next bullish wave will initiate quite soon.
For Additional confirmation use: Divergence Indicators
Contact information:
Profile: https://www.mql5.com/en/users/forexobroker
Telegram Channel: https://t.me/forextradingstrategies4us
Email: [email protected]