Apart from being a helpful tool to merge real-time screenshots of every analysis screen from your trader group coaching, the most crucial aspect of this tool is enabling you to actively monitor your personal signal analyzer on your computer even while you are away from it, conducting fieldwork. By providing you with regular and instant screenshots of your computer screen, this tool proves to be practical and potent in supporting your trading activities, ensuring that you don't miss out on any profitable trading opportunities. With this tool, you can execute summary analysis and trading activities instantly, relying only on your cellular phone. 
It's a game-changer for traders who are always on the move!
https://mql5.com/en/market/product/95246 ➾MT4
https://mql5.com/en/market/product/95247 ➾MT5
All screens of your charts & predictive analysis signals & your team on different MT4 & MT5 platforms, can be presented together on your TELEGRAM channel live and realtime every second. Maybe these strategies and methods are what you need all this time. Please try it yourself from the free download trial/demo.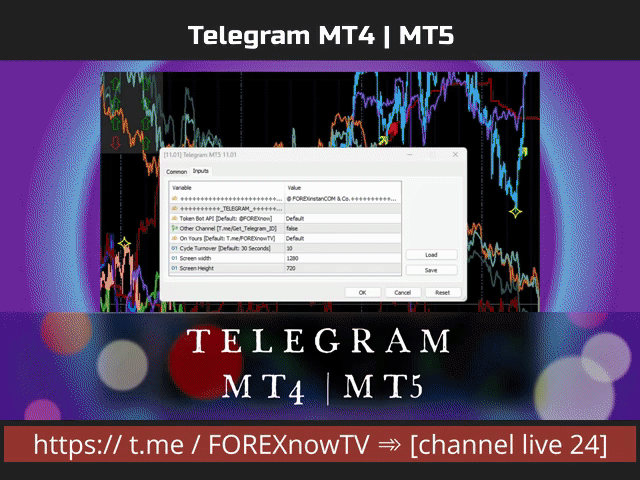 As our support for your success, we have presented a live broadcast of supporting prediction signals that we broadcast directly from our server for you. Even for those of you who are still considering this product, you can still use it for free 24 hours a day for Crypto & Forex currency market analysis.