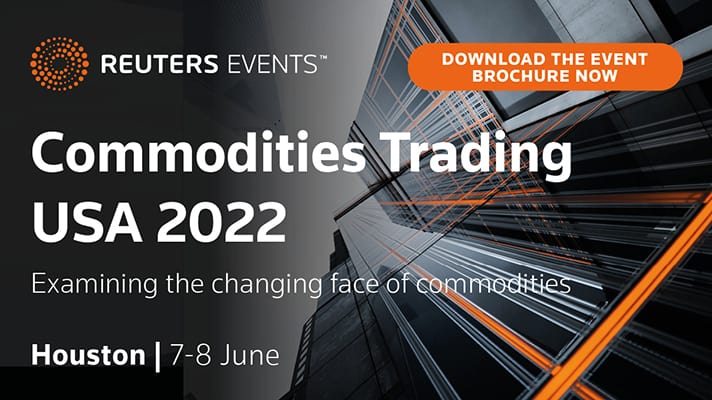 A global shift toward environmental accountability, major technological disruptions, and unexpected economic activity are all creating exciting opportunities and stark challenges for trading houses, investors, producers, traders, buyers, and governments alike.
The Reuters Events: Commodities Trading USA 2022 event (June 7-8, Houston) will unite 300+ industry leaders and experts to keep pace with the energy transition, ensure supply chain efficiency and adopt new technologies to remain profitable in a volatile commodities market.
The event is delivered through 5 key themes: 
Global Commodity Trade Perspective: Understand the now and next of commodity trading to keep pace with the energy transition and identify investment opportunities in 2022 and beyond. 
The Impact of The Energy Transition: Realign sourcing, update supply-chain practices and update investment strategies to meet demands for transparency whilst keeping a competitive edge 
The Digitalization of Trading: Discover how cutting-edge risk management technology will ensure your business reaches its highest potential production, supply chain and trade efficiency. 
Financing: The Rise of Alternative Lenders: Keep pace with how alternative lenders and increased financial agility will revolutionize the commodity trading landscape. Increase your awareness of fraud prevention technologies and practices to keep your company financially secure.  
Logistical development: Understand how the commodities trading supply chain has grown and developed and what does this means for the future of commodity production. 
Find out more by downloading the event brochure today!
Expert industry speakers in 2021 included:
Jeffrey Currie, Global Head of Commodities Research, Goldman Sachs
Carol Howle, EVP Trading and Shipping, BP
Torbjörn Törnqvist, CEO, Gunvor Group
Matthew Chamberlain, Chief Executive, London Metal Exchange
6 Ways Reuters Events: Commodities Trading 2022 Is Driving Change
Reuters is stepping out of the box to drive change in 2022.
20+ Case Studies: Benchmark Against the Best
With an agenda packed with real-life case studies, showing you the successes and challenges from a range of new projects – you'll leave with a clear idea of where you are and where you need to focus.
No More Zoom Doom
Dust off your business cards, dry clean your suit, because after almost 2 years of zoom meetings, we're super-charging networking time at #Commodities22 with online networking and a bespoke meeting service – allowing you to experience both 'chance encounters and planned meetings that make a difference to your career and business.
Private Workshops & Issue-Based Roundtables
Get to the crux of your challenges and build new connections in closed-door executive workshops and roundtables under strict Chatham House Rules
All Key Stakeholders in One Place
Alongside CEOs, government, and Trading executives we'll bring together commodity traders, supply chain & logistics, and trade finance executives to provide the only holistic event shaping the future of commodity trading.
Exclusive Receptions and Executive Meetings
Build new partnerships and network with industry-leading executives at on-site and off-site receptions, dinners, and meetings
Reuters Editorial Interviews
Expect household names of commodity trading industries to take to the stage through exclusive fireside chats with our editorial colleagues at Reuters
Executive attendees already confirmed to attend from: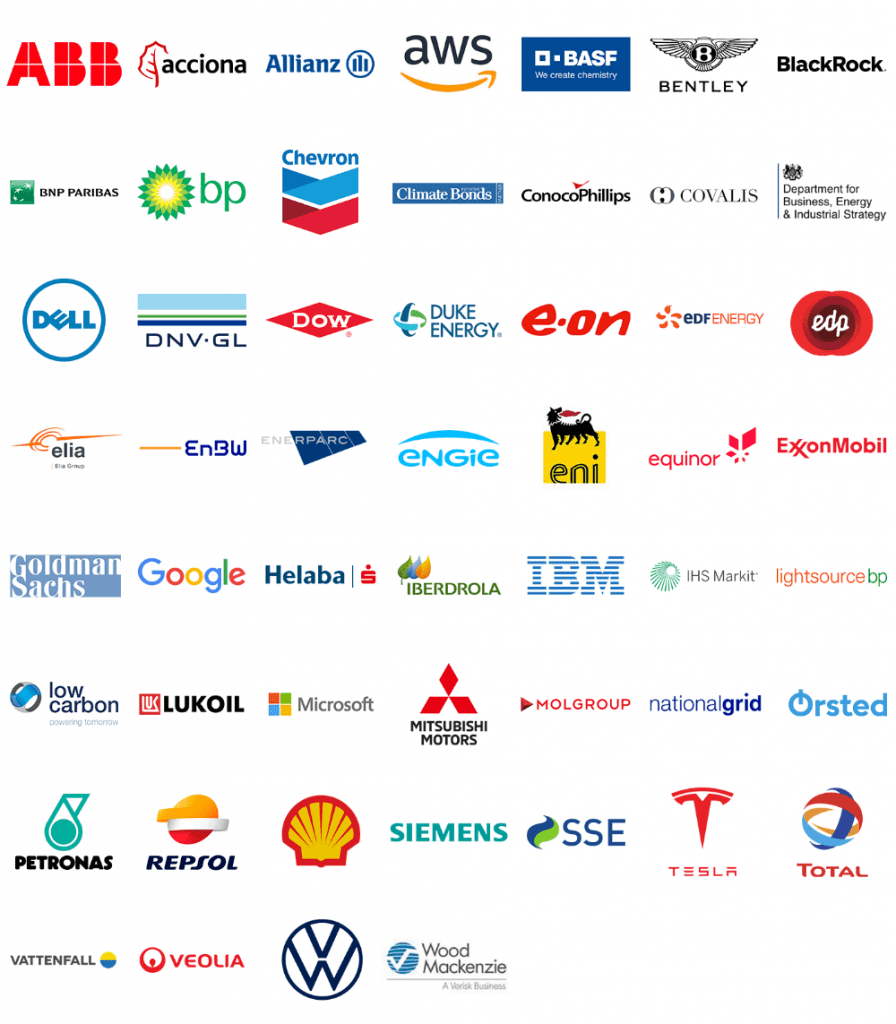 To find out more, click here to download the event brochure